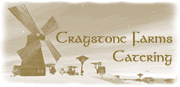 Memorial Day Cookout, Morningthaw
The beach bash at Hebian-to has come and gone, and CFC was fairly satisfied with the results. Adventurers partied and ate, danced around the bonfire and swam, for a total of 4 hours! And we still had leftovers.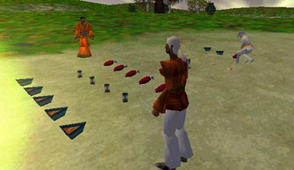 The bonfire is the heart of any great beach cookout. Several creative souls took the initiative to make our bonfire unforgettable, producing some stunning visual incarnations.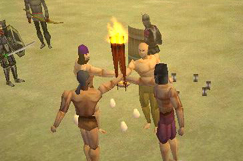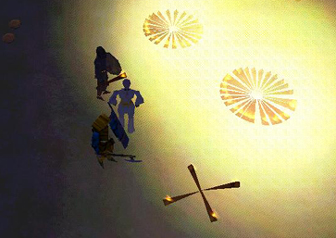 The raffle was a hit too, with 26 entries. The grand prize was the custom Rainy Day Crafts Basket, designed by the Bionic Pope himself. It contained a mattekar hide, an ash gromnie tooth, and an olthoi claw among other great crafts for hours of enjoyment! Many of the items were inscribed with chilling accounts of their taking. The winners and prizes are listed below. We will contact winners in-game to deliver the prizes. If you were a winner and would like to set up delivery, please send an email.


Cookout Raffle Winners!
| | |
| --- | --- |
| Name | Prize |
| Draxzillius | Grand Prize: Rainy Day Crafts Gift Basket |
| Capoeira | Rainy Afternoon Crafts Basket |
| Phaedre | Cragstone Farms Sampler Basket |
| Sho-Chien | Gift Certificate for a free Cragstone Farms Catering Gift Basket |
| Siam | 12 Hearty Healing (or Mana) Carrot Soups (restore 35 points each) |


This event was made special by help from several CFC members and even some total strangers. I'd like to thank Hiro (our ever-vigilant supplier), The Bionic Pope (for announcements and fire-tending), Axed, and Head Chef Akina of Harvestgain, who created a character on Morningthaw just for this event and was a BIG help! We had also an unexpected pyrotechnics man, Soul-Killer, and a photographer, Anuba. Thanks to all for making this cookout a lot of fun!